"My personal feeling is that this is how any further improvement of the world will be done: by individuals making Quality decisions and that's all… Quality tends to fan out like waves. The Quality job he didn't think anyone was going to see is seen, and the person who sees it feels a little better because of it, and is likely to pass that feeling on to others, and in that way the Quality tends to keep on going. " Robert Pirsig, Zen and the Art of Motor Cycle Maintenance.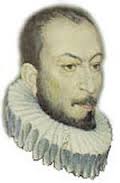 On the basis of what I have said so far, you might reasonably think that I am an extreme anti-elitist. So it's time to make clear that it seems to me glaringly obvious that we need elites – and we want elites.
Let's list a few examples:
· Does the country need to compete in the world…?
· Do we want someone to make the discoveries which will beat cancer…?
· Do you (or will you) want the best for your children…?
· Do you want England (substitute your own country!) to win the World Cup…?
· Do you want to do something in your life which is the very best you can do…?
· If you have to have an operation do you want a surgeon who is at the top of the profession,
or will you settle for someone straight out of medical school…?
· Do you prefer the music of the Beatles (substitute your own favourite) or the karaoke night
down at the pub…?
Put like this, then, answers are obvious. (The last one is a trick question- the two listenings serve different purposes and are not mutually incompatible).
So I maintain that we not only need, but want elites.
This is certainly true in music. You can certainly get huge pleasure from supporting a set of young people you know who have formed a band. But sometimes you want – you crave – some music which you feel is brilliant, is moving, is of outstanding quality, is made by someone whose sheer talent knocks you out. Note that I don't mention any names. What you choose is an intensely personal matter. You may have to conform publicly to what They say is good, but you know inside yourself that, though everyone likes the music of Augustus Kettledrum, and you can see that it has a lot going for it, it's not what really gets you. My argument doesn't require you to find that Beethoven, The Beatles, Billie Holiday or Bono is the best – just that you find that sometimes you need what you define as Quality.
There was a book some years ago called Zen and the Art of Motor Cycle Maintenance (no, I'm not kidding you). The author deals with just this point – it's worth a read, if you can find it. It's not an easy book, but it is very relevant to the modern world, gives a lot of food for thought..
In the latest round of "dumbing down" talk, they've finally discovered that maybe the universities claim standards that they don't deliver. My previous points still hold. Of course a university education is based on some sort of selection, and may never be right for everyone (extreme example: do we expect someone with severe learning difficulties to get a degree ? Haven't they got enough problems ?). But when the intake is 50% of the population, university courses are a form of mass education. So my impression is that, again, according to interpretation, the students are "spoon-fed" or the education given is devised to meet the reality of their needs (especially when the poor devils have to work in MacDonalds or whatever in order to survive).
To take things forward, let's give the critics the sacrifice they are asking for. Let's say "Yes, yes, State schools and Post-1992 universities are not giving the type of education which independent schools, Oxbridge, grammar schools (extend the list as desired) are giving".
Now we are entitled to point out (again) that State systems are trying to cope with an immensely enlarged demand for education, which tries to give education and opportunity to those who did not have it before. It tries to devise systems of testing which are relevant to the candidates, are accurate, efficient and just. It requires those who judge and those who teach to define and defend what they do, and not just to rely on their status to back up their assertion and assumption that they know.
But of course, this does not deal with the question of elites.
There are already certain elite groups – independent schools, grammar schools, Oxbridge, the Russell Group of Universities. It's fairly clear that, in general, these institutions are scooping the pool of prizes. Is that surprising ? For instance, at a meeting for prospective parents, I heard the Head Teacher of a very well known London independent school answer a question about provision for some sort of Special Need ( I think it was dyslexia) as follows: "The school does not provide for that sort of need. We are not equipped to do so. Your son would probably be better off in a different institution" (And who does, by law, provide such services…?)
If you only take the most able pupils, who have gone (survived ?) through a long period of preparation and a testing and highly competitive set of norm-based exams, you are likely to get pretty good results. Whereas if you also have to put in substantial amounts of resources in supporting the weak, needy and vulnerable, you are starting with an immense handicap in a competitive system. It's as if the England football team had always to include me – they wouldn't even beat the Faeroe Islands !
The success of the institutions mentioned above comes above all from having a very clear set of objectives. The school mentioned was willing to offer scholarships to poor boys who showed exceptional ability in Sciences or Mathematics. They are doing this with the aim (set out in print) of "producing some of the next generation of Noble Prize winners". Yes, you did read that – I too nearly fell off my seat when I saw it.
But isn't that what our national leaders should be saying ? That we as a people need to find the undoubted body of exceptional talent, which may come from a back street in Burnley, a croft in the Highlands, from above a Bangladeshi restaurant in Brick Lane – or even a stockbroker belt home in Surrey. We need to find the talent, and then not be ashamed to encourage it, instead of avoiding this in the name of equality. The unfortunate person with a wasting disease or Alzheimer's doesn't need "equality" – they need a medical genius to provide the solution for them.
The problem is not that there are elites (and always will be, because talents vary) but that becoming part of the elite depends too much on money and background. In my day, there was some remedy – as there was for people as diverse as Melvyn Bragg and Ken Clarke – through scholarships. The problem (ignored at the time) was what happened (or rather did not happen) to my other friends who didn't manage to get over the hurdles.
Thought for the Day: We need to make the process of identification of talent applicable to the whole population, and we need to create a system set up to handle those whom we find in this talent spotting exercise. Football clubs do it – why can't the Government ?